Australia's longest-running trade event for the furniture industry is undergoing a metamorphosis. With the 2024 theme of Evolution, the Australian International Furniture Fair (AIFF) will pivot to a three-day format from Wednesday 17th – 19th July.
Returning to the Melbourne Exhibition Centre in Australia's design capital, the show will once again be Australia's premier networking and buying destination for the furniture industry.
With a redesigned floorplan, it will also be a more focused retail space for commercial buyers to view the latest products.
Inspiring with the best in furniture and design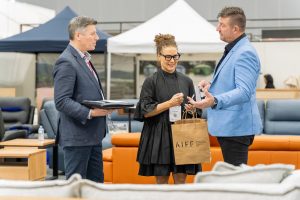 We've listened to feedback from the industry. The new three-day format reflects the different working environment in 23/24 and will allow serious retailers to visit during times that suit them.
AIFF will once again be co-located with Decor + Design, which will be celebrating 20 years. However, the design of the two
exhibitions will create a separate area for AIFF that is purpose-designed to attract serious commercial buyers and retail chains looking for the latest in indoor and outdoor furniture.
The furniture fair will feature the return of iconic brands that have earned a loyal following around Australia, as well as exceptional new international companies.
Leading with unrivalled design education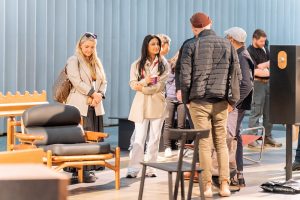 Over the past two decades, the Seminar Series at Decor + Design & AIFF has become Australia's premier annual line-up of designers from Australia and around the world, featuring names such as Martyn Lawrence Bullard, Allegra Hicks, Karim Rashid, Greg Natale, Akira Isogawa, Collette Dinnigan, David Flack and many more.
In 2024, we will be presenting another inspiring program of glamorous design showcases & practical workshops which will draw media and visitors into the show.
Accelerating diverse Australian design talent
The prestigious VIVID Emerging Designer Awards will return for their 21st edition. Australia's longest running competition for emerging design talent, it will feature a new 'Sustainable Design' category in addition to Furniture, Object, Lighting, Concept and Colour and Student Awards.
We'll be collaborating with local design schools and organisations on exciting design installations as well as First Nations Designers to reflect the diversity of Australian design.
As we evolve with the industry and celebrate design excellence, AIFF 2024 promises to be a landmark event for the furniture industry.