At the Australian International Furniture Fair (AIFF) & Decor + Design 2023, we'll be inspiring visitors with the new Green Design Hub, Curated By Circular Design Thinking. Supported by Cosentino, the Hub will be an interactive destination for trade visitors to experience, touch and feel the latest innovations in materials and production, in order to create a truly circular economy. The exhibition itself will also be underpinned by global event organiser Informa's robust sustainability framework.
According to the Australian Manufacturing Forum, around 30,000 tonnes of commercial furniture waste ends up in landfill every year. Other disturbing rubbish statistics estimate that a population of 2 million people produce around 48,000 tonnes of furniture/furnishings landfill annually.
We can radically change this paradigm by moving away from the traditionally linear furniture and product model towards a zero waste philosophy. In a circular model, once a product has reached the end of its lifecycle, the materials are reclaimed and reused, forming an infinite loop and never reaching landfill.
Who is Circular Design Thinking?
Circular Design Thinking (CDT) is an environmental consultancy dedicated to the Australian furnishings and interiors
industry.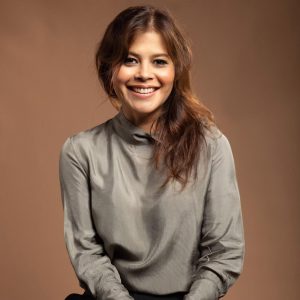 Founder Karie Soehardi (left) is a materials expert with several decades of experience in designing commercial textiles and interior furnishings, driven by a mission to change the practices of the industry at a seed level.
Clients of CDT include Space Furniture, Cult Design, Kvadrat Maharam, James Dunlop Textiles Group, Green Building Council of Australia and the Australian Resilient Flooring Association, to name just a few. Their agenda is ambitious. Karie says that:
"Our mission is to have two thirds of the industry circular by 2030. We believe that in the "Decade of Do" the industry has the capability to turn environmental concerns around."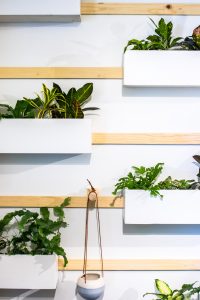 CDT is made up of experienced and dedicated individuals who offer a range of services to help the industry reduce environmental impact and increase profitability. The team's experience stems from having worked in the industry they are passionate about changing.
Helping the Industry Make Meaningful Changes
In order to change things, you need to know exactly where you stand. CDT offers services such as sustainability assessments, product innovation, materials selection, circular economy strategies, green supply chain management and knowledge on ecological processes, carbon strategies and carbon neutrality initiatives. The team identifies how to reduce environmental impact through life cycle assessments, carbon and resource footprint analysis.
They also provide expertise in global supply chain management, operations and process improvement. Developing innovative solutions to reduce the environmental impact of a company's operations and supply chain.
Through creating long-term solutions that reduce environmental impact and increase profitability, CDT helps their clients create a positive change in their product development, material choices and business processes for the long term.
Find out more about Circular Design Thinking here.
The 19th edition of Decor + Design will take place from 13 – 16 July 2023 at Melbourne Exhibition Centre, co-located with the Australian International Furniture Fair (AIFF). Trade visitor registration is open! Register nowand start planning your visit to be inspired at the Green Design Hub, Curated By Circular Design Thinking.