We're delighted that Dulux Australia will be the official Colour Partner for Decor + Design and the Australian International Furniture Fair (AIFF) in 2023. The theme for the 19thedition of Australia's premier interiors trade event is Elevate, so partnering with one of Australia's most respected paint houses makes absolute sense.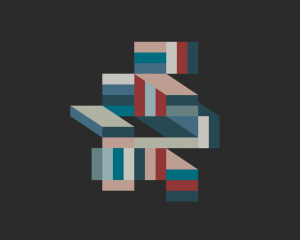 Dulux is currently making a final call for entries for the 2023 Dulux Colour Awards, with applications closing Wednesday 1 March. Dulux encourages entries from individuals, groups, partnerships and those working in larger practices, no matter the scale or scope of the project.
Colour enthusiasts across Australia and New Zealand are invited to share work that celebrates the innovative use of colour across six categories spanning interior and exterior residential, public, and commercial spaces. All colours and shades will be considered from the Dulux range, including black and white. Dulux colours and paints or coatings must have been used extensively within the project.
Now in its 37th year, the Dulux Colour Awards is an iconic awards program, acknowledging the industry-leading work of architects, design professionals and students from Australasia, for their creative and innovative use of colour in commercial and residential spaces.
Five of Australia and New Zealand's most prolific architects and designers have been announced to lead the judging panel, tasked with judging 7 categories across residential, commercial and public spaces. Read more about the judging panel here.
These judges also will examine the Grand Prix winners for Australia and New Zealand. The landmark gala event will be held on 11 May 2023 with architectural, design and cultural heavyweights joining the evening to curate an unforgettable event that celebrates the success of the industry.
Remember that entries close Wednesday 1 March 2023. For more information visit dulux.com.au/colourawards
@duluxaus #DuluxColourAwards
It's also a good time to planning your trip to the Australian International Furniture Fair (AIFF) and Decor + Design, 13 – 16 July at Melbourne Exhibition Centre! Register as trade visitor now.