For the Australian International Furniture Fair (AIFF) & Decor + Design 2023, we're delighted to announce a brilliant new partnership with The Kitchen and Bathroom Designers Institute (KBDi), Australia's premier specialist kitchen and bathroom designers' association.
Taking place at Melbourne Exhibition Centre from 13 – 16 July, the theme for the event this year is Elevate, celebrating Australian Made and socially conscious design. Through this new partnership with the KBDi, we'll also be shining a spotlight on kitchen and bathroom hardware and fittings, with an increased presence in the exhibition and workshop program.
Australasia's only truly 360-degree event for the interiors and furniture industry, Decor + Design & AIFF is an important annual destination for interior designers, decorators, architects and retailers. 10,000+ trade visitors are expected over the four days, eager to see the latest in indoor and outdoor furniture, soft furnishings, lighting, textiles, art and kitchens & bathrooms.
Celebrating Exceptional Australian Kitchen & Bathroom Design 
The Kitchen and Bathroom Designers Institute (KBDi) is a national organisation with chapters located around Australia, and a strong commitment to the continual improvement and professional development of this increasingly specialised design field. KBDi Designer Members are committed to their profession and this niche industry, continually seeking to elevate it.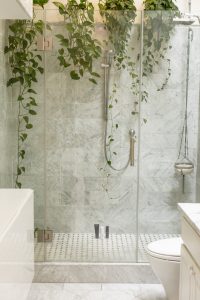 Dedicated Kitchen & Bathroom Design Workshops 
For the 2023 Seminar Series, the KBDi will be working with us on practical workshops, sharing important tools and expertise with the industry.
The KBDi Kitchen and Bathroom Hub will also be a feature within the exhibition; a place for visitors to drop in and chat to the friendly team and be inspired by the latest design innovations in the space.
Meet James Treble: 2023 Kitchen & Bathroom Ambassador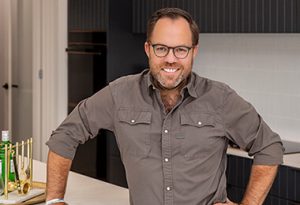 Get the most out of your visit to Decor + Design and the Australian International Fair (AIFF) in 2023 by joining James Treble (left) for an insightful tour around the kitchen and bathroom exhibitors at the show.
Get ideas on how to adapt standout, forward-thinking products from our exhibitors – in a way that's perfect for Australian homes. James will also be hosting a kitchen & bathroom workshop as part of the Seminar Series.
The charming, award-winning interior designer has over 25 years' experience in the building and design industry, and is also a TV presenter and writer.
James is well known for various roles on Australian TV over the past 10 years, including six years as the resident Interior Design expert on the popular program The Living Room. James is currently a presenter of Open Homes Australia and the host of Renovate or Rebuild, both for the 9 network.
Be inspired at the Australian International Furniture Fair (AIFF) 2023, co-located with Decor + Design 13 – 16 July at Melbourne Exhibition Centre! Register now to be notified when trade visitor registration opens. If you're interested in exhibiting, please complete this short form and a member of our team will be in touch.