There's something about Melbourne. From its magical gardens to its atmospheric laneways and beautiful interiors, it has a sustainable magic that is the envy of other cities.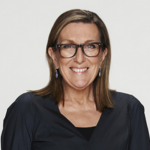 We are delighted to announce that two of our favourites, Adelaide Bragg and Charlotte Coote, will be speaking on Thursday 13 July 2023 at the Seminar Series, in partnership with The Design Files. Join two of Melbourne's best-known interior designers for a wonderful discussion with Robyn Holt (left), Former Editor of Vogue Living, on what gives the city and its interiors such timeless elegance.
Decor + Design & the Australian International Furniture Fair (AIFF), Australia's longest-running trade events for the interiors and furniture industry – will be back at the Melbourne Exhibition Centre from 13 – 16 July, with the theme of 'Elevate'. Along with hundreds of brands exhibiting indoor and outdoor furniture, soft furnishings, lighting, textiles and art, there will be an increased focus on Australian Made and socially conscious design.
Be Inspired By Charlotte Coote's Boldness and Originality 
Revered for her sense of style and boldness, Charlotte Coote creates seamless interiors that effortlessly meld classic and contemporary design. Charlotte's work showcases her five principles of design – timelessness, authenticity, lifestyle, scale and quality. Her interior design practice Coote & Co has left its mark on some of Australia's most exclusive homes.
Charlotte's designs are known for their originality, creating nuanced spaces enriched with elegance, emotion, purpose and a touch of the unexpected. Environments that are reflective of the way her clients live and what they love.
Learn How to Create Adelaide Bragg's Effortlessly Charming Interiors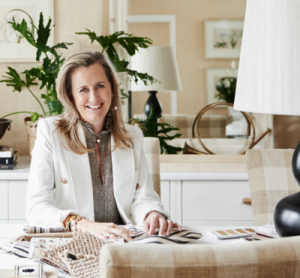 For thirty years, Adelaide Bragg (left) has created stunningly elegant interiors that still possess colour, warmth and tactility.  Her interiors welcome life: a big family gathering, a dog on a sofa, a whisky by the fire, or a quiet moment in a window seat. All are accommodated in her generous style that conveys joie de vivre.
Originally from Sydney, Adelaide moved the business to Melbourne in 2003 and her studio Adelaide Bragg & Associatesis firmly established as a go-to for bespoke, end-to-end interiors across Australia. With extraordinary private projectsacross the country, Adelaide has brought interiors to life with her magical touch.
A strong, classical foundation forms the basis of all of Adelaide's projects, each space designed to evolve over time with the addition of fresh fabrics and lived-in layers.
Don't miss this wonderful session with Charlotte Coote, Adelaide Bragg and Robyn Holt at the Seminar Series in July. The 2023 Seminar Series theme is 'Elevate' and other inspiring speakers include Brahman Perera, Bree Leech, James Treble, Brie Turton, Heather Nette King and Kerrie-Ann Jones. View the full program now and start planning your trip to Melbourne!