NEWS: We're delighted that Sonia Simpfendorfer will be speaking at the Seminar Series at the Australian International Furniture Fair (AIFF) and Decor + Design 2022. Sonia is Creative Director of award-winning and iconic Melbourne-based studio Nexus Designs, which specialises in Interior Design, Graphic Design and Product Development.
Sonia determines the creative direction of each project, leading her award winning team of designers to deliver interiors that are highly personal, distinctive and enduring. Sonia's extensive knowledge of design, history, technology, art and architecture combines with her extensive professional experience to ensure that Nexus Designs delivers excellent, bespoke contemporary design. A co-author of the highly acclaimed interior design reference book Living, she has been a director of Nexus since 2005.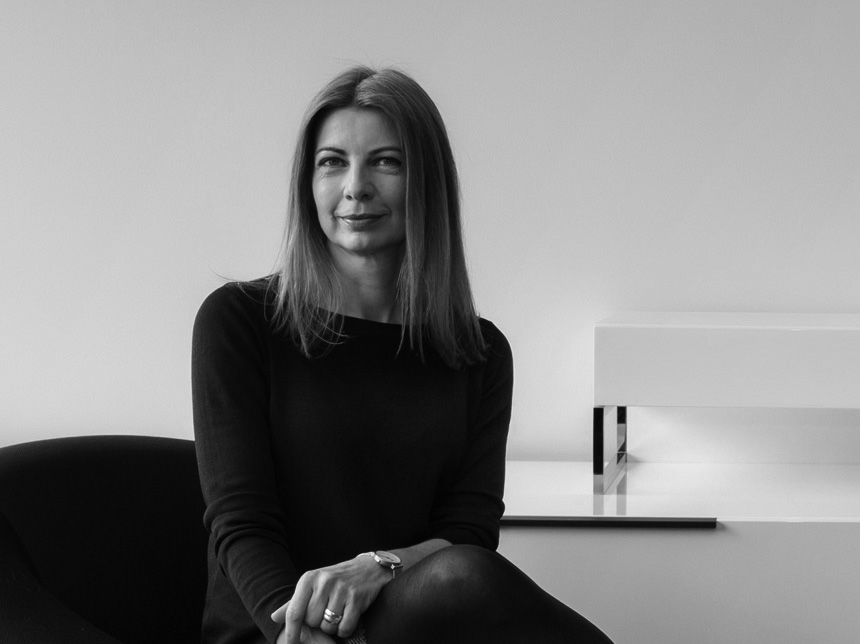 Supported by The Design Files, the theme for this year's Seminar Series is 'A Masterclass in Australian Design' and speakers include Collette Dinnigan, David Hicks, Jamie Durie, Shaynna Blaze, Anna Spiro Jason Grant, Adelaide Bragg and many more.
Sonia will be speaking at 11.45 on Saturday 16th July about Australian Colour + Art, an area in which Nexus Designs have been pioneers. In the lead up to the event, we asked Sonia a few questions about her design history and inspirations.
Sonia, how did you originally come into the design world? Was it always a clear direction for you?
I was in early high school the first time I read about houses designed to respond to climate and how it could completely change the relationship between buildings, people and nature for the better. From then on I began to recognise the power of thoughtful design. Until then I'd been interested in fashion illustration or law.
When I happened upon the description of UniSA's BA Interior Design, with subjects in construction, design, drawing, and the history of art & architecture a few years later it was a simple choice. Until then I hadn't known about the profession of Interior Design, but it's been a perfect fit.
Nexus Designs was one of the first interior design practices in Australia. Can you tell us more about the design approach established by Janne Faulkner, which has made it synonymous with Australian style. How would you describe the aesthetic?
Janne's earliest work was with Merchant Builders, a group of visionary architects and landscape designers who changed the way Australians think about houses and their connection to the landscape, letting in air and light and creating indoor/outdoor connections – things we take for granted today. Her interiors were a continuation of that philosophy and were breathtakingly strong and simple: confident colour, no heavy curtains or matching lounge-suites, Scandanavian and Italian furniture with Australian artworks, antiques alongside modern pieces.
At Nexus Designs, we start with an understanding of context and landscape. We also prefer to use a small number of materials and finishes, preferably natural. We finely detail our joinery and use colour to delight and surprise.
Our interiors look deceptively simple. They are very fresh and contemporary, and use the best of what is available, with a design foundation that outlasts fashion. It is personal, enduring and distinctive.
By taking time to think how things make us, and our clients feel – whether it's spatial planning, a fabric texture, or the quality of light – we keep the sensory experience at the forefront of our design process.
We've had quite a few debates at Decor + Design as to whether Australia has a quantifiable 'design style', immediately identifiable when contrasted (for example) with the Italians or the Scandinavians. What are your thoughts?
I think there is, but it is still gathering strength. When I flip through an international magazine or book the Australian projects can leap out because of their simplicity and absence of too much stuff. I think it's more about what we don't do than what we do – Australian style is not a replica of English or American style – as lovely as they can be, and it's not over-matched or over-accessorised. There's room for light and air and easy connection to the outdoors. Liveability and simplicity are key.
We also have the significant difference of our architecture which holds our interiors. Our apartments are not glorious old buildings in Paris, our farmhouses aren't upstate, clap-board Cape Cod buildings. So we are starting from a completely different built form and landscape.
Don't miss seeing Sonia Simpfendorfer on Saturday 16th July 2022 at Decor + Design. Co-located with the Australian International Furniture Fair (AIFF), this is the most important annual event for the design and furniture event. Register now and start planning your trip!