Are you planning to exhibit sustainable furniture or interior products at the Australian International Furniture Fair (AIFF)? Tell us about it! We'd love to showcase your products to our large design trade community.
In 2022, we're shining a spotlight on eco-friendly design, furniture and recycled materials, reflecting our move as an industry and society towards more conscious living.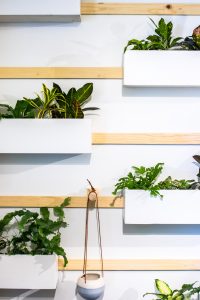 The Design Matters National Sustainability Hub will expand visitors' worlds to the latest in sustainability, with earth-friendly building materials and products, biophilic design and on-demand sustainable interior/building design education webinars.
The Hub will be curated by Design Matters National. If you have sustainable products or projects which you'd like to showcase to visitors, please send an email with details of your company and the products to Elaine Centeno from Design Matters National on E.Centeno@designmatters.org.au
Prepare to be inspired at Decor + Design and the Australian International Furniture Fair, 14 – 17 July at the Melbourne Exhibition Centre! Register now as a trade visitor and start planning your trip.