Winter is upon us and it calls for decor that nurtures. Here are three beautiful picks from our Australian International Furniture Fair (AIFF) & Decor + Design exhibitors that will replenish the spirit in style…
Aura Chair – Himolla
German furniture legend Himolla is internationally-renowned for the comfort and advanced technology of their chairs and sofas.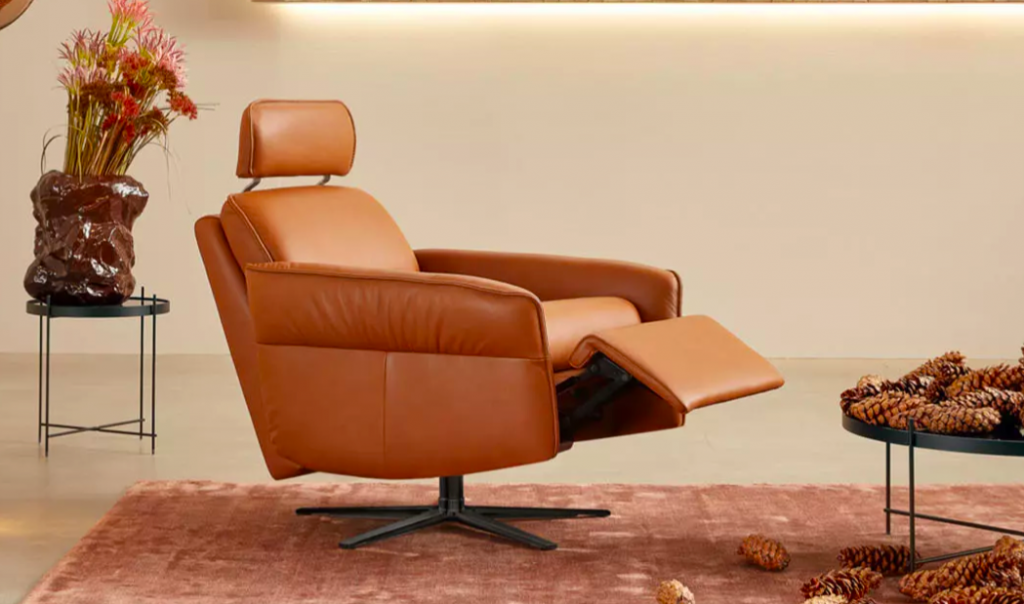 We think their AURA armchair is perfect for a study in winter. A small, comfortable single chair that can be styled alone or combined with other sofas from the Himolla collections. This beautiful recliner has an integrated leg rest and an adjustable backrest. The headrest, hidden in the back, can be folded out.
Whether for sleeping, reading or simply daydreaming, if you are looking for a visually stunning chair with a high level of comfort – this is it!
Song Pillow Edge Loveseat & Footstool – Maker & Son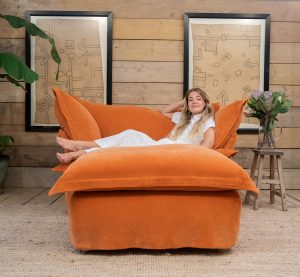 We are delighted that Maker & Son will be exhibiting for the first time at Decor + Design & AIFF in 2023. The Maker & Son brand was started
with a simple dream – to create beautiful things from natural materials that make a positive difference to people's lives, forever.
Maker & Son is a designer of luxury and extraordinarily comfortable sofas that are handmade locally using natural materials. Or, as they and many of their clients put it, 'The World's Most Comfortable Sofas'.
We absolutely love the Pillow Edge Loveseat & Footstool from their Song range, in this stunning 'Burnt Orange Corduroy' colour.
Silk Velvet & Linen Cushions – Her Shed Apparel and Home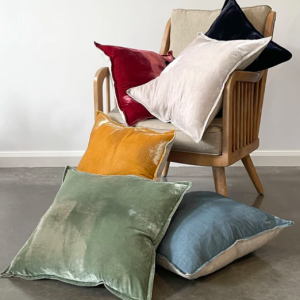 Her Shed Apparel and Home is a boutique brand that creates quality, limited edition and handcrafted bedding, homewares and lifestyle fashion.
Designed in Melbourne and manufactured in Vietnam and India, the aesthetic is classic with a contemporary twist. The home collection features the finest fabrics and beautiful details such as traditional stitching, embroidery and embellishment. Her Shed works directly with village craftspeople to produce collections and support a family cottage industry with ethical business practices.
We love these beautiful 50 x 50 silk velvet and natural linen cushions with a sewn square edge detail (top image and right). Available in a range of colours, they can be used as decorative cushions on beds or in the living room. Her Shed Apparel and Home will be exhibiting at Decor + Design, co-located with AIFF.
See the latest collections from Maker & Son, Himolla and Her Shed Apparel and Home at Decor + Design & AIFF, 13 – 16 July at Melbourne Exhibition Centre. This is Australia's premier networking and buying destination for the interiors and furniture industry, with leading brands from across indoor and outdoor furniture, soft furnishings, textiles, art and lighting. Entry to the exhibition is free but limited to trade visitors – register now and start planning your trip!