We are delighted that one of Australia's most important wholesalers and importers will be exhibiting again at The Australian International Furniture Fair (AIFF), 13 – 16 July in Melbourne. The 19th edition of Australia's premier buying and networking destination for the furniture industry will feature the latest collections not only from Vivin Imports but from leading brands including LV Furniture, MLily, M Design, HTL International, Himolla and many more. It's a crucial opportunity for retailers to plan the year ahead.
We spoke with Lee Fountain from Vivin about the brand's point of difference, their optimised operations in Melbourne, and what AIFF visitors can expect to see at the show..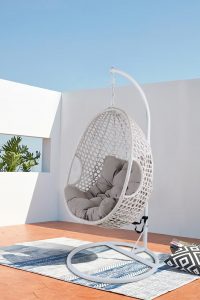 Lee, can you tell us more about the history and ethos of Vivin?
Vivin is one of the largest furniture importers & wholesalers in the Australasian region, supplying Australia's major furniture retailers and independents. We specialise in contemporary furniture which is made in India, China, Vietnam, Malaysia & Indonesia.
We strive to maintain and enhance our product ranges and customer service by meeting the needs and demands of our customers, with a continuous focus on excellence.
What's your point of difference in the wholesale furniture market?
Vivin's point of difference is not only finding the right products for the market, but also the commitment to carry adequate stock of these products. We are also passionate about developing personal relationships with our customers.
On top of that, we are always striving to achieve higher standards and implement changes that will better serve our customers.

Can you share some exciting residential or commercial projects that you've worked on? Or key clients?
Vivin Furnishings is a branch of the company that specialises in property fitouts and turnkey packages. It has been offering full furnishing solutions to anyone that wants to make the most out of their property.
We have also just recently opened a fully operational new warehouse in Melbourne! Located in Epping, Victoria and stocking our most popular ranges, this will provide our Victorian customers with a faster delivery turnaround and a chance to see more of our products up close in our Melbourne Showroom.
We're delighted you will be exhibiting your latest collections at AIFF in 2023. What can visitors to the event expect to see?
Vivin is returning to AIFF this year with a huge 270sqm stand to showcase our new and upcoming products across Bedding,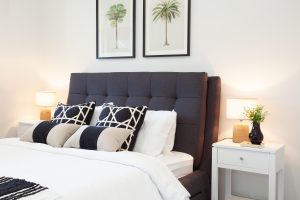 Dining, Lounge and Outdoor.
We will have a wide variety of designs and styles on display and we will also be offering exclusive special offers only available on the stand. We will have our dedicated sales team there and we are looking forward to meeting everyone and proudly exhibiting our products at AIFF this year.
Don't miss seeing Vivin at Stand N22 of The Australian International Furniture Fair (AIFF), 13 – 16 July in Melbourne. Register to attend now – entry to the exhibition is free but limited to trade visitors.